Donald Ray Soeken, LCSW-C, Ph.D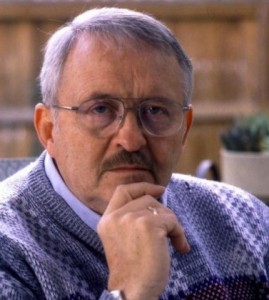 A Ph.D. social worker who spent 27 years in the U.S. Public Health Service, Dr. Soeken is America's best-known psychological counselor to whistleblowers…and has been profiled in the New York Times, Parade Magazine, on CBS 60 Minutes and in many other newspapers and magazine.
Dr. Soeken is a licensed, certified social worker and the president of the Whistleblower Support Fund, a nonprofit organization he founded to help whistleblowers. He holds a theology degree from Valparaiso University, an MSW from Wayne State University, and a Ph.D. in Human Development from the University of Maryland.
Awards
Dr. Soeken's integrity and service to others have been recognized with the following awards:
the Jack Otis Whistleblower Award, October 1994, recognizing social workers who confront unethical practices at personal risk.
the Valparaiso University Alumni Achievement Award, 1993, for outstanding achievement in chosen career.
the National Association of Social Workers' Lifetime Achievement Award, 1991, for work with persons of integrity.
the Psychiatric Institute Foundation's 'Mental Health Achievement Award for Legislation,' 1985, in recognition of sustained efforts to improve the mental health of the residents of metropolitan Washington.